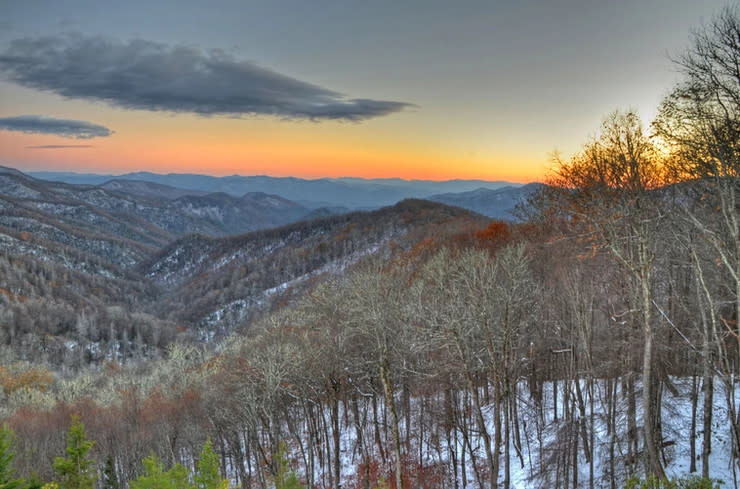 As winter weather whips through our mountainsides, we prepare for that seasonal sense of calm, when the air is chilly and the Smokies are filled with peaceful beauty. While we love the richness of our warmer months and the vibrancy of our autumns, there is something that magical that sleeps in the Smokies, only emerging during that time of year when we awake to see our treetops dusted with fresh frost or, if we're lucky, a coat of crisp fallen snow. Here, the only cabin fever you'll experience will have you craving a true, rustic log cabin, with a roaring fire and a warm beverage. Our spectacle of winter wonder is not one to be missed. Come see what the beauty of winter can bring to Bryson City.
Adventure Through Our Peaks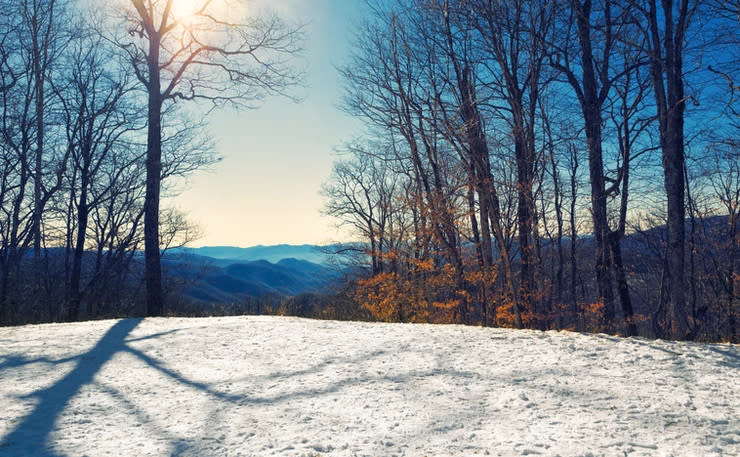 Overlook Along Newfound Gap Road, Great Smoky Mountains National Park
When was the last time you caught the sunrise from atop a mountain peak or stood in awe of an icy rushing waterfall? With the Great Smoky Mountains National Forest as our backyard, we are crisscrossed with dozens upon dozens of hiking trails, towering mountain peaks and cascades unlike any other. In the winter months, these wandering pathways and natural wonders meet the stillness of season, with frost, snow and fallen leaf crunching underfoot. Traverse the trails of Deep Creek, where, once winter reaches its coldest, you can see Tom Branch Falls, as well as the other two cascades, flowing next to impressive icicles. Journey deeper into the forest and crest the peak of Mount LeConte, where you can spot panoramic views of winter's wonder. Venture to neighboring Mingo or Soco Falls, where you can be immersed in natural beauty.
Drive Amongst Winter Wonder
Fontana Lake in Winter
Bryson City's proximity to famous roadways such as the Blue Ridge Parkway and Cherohala Skyway make us a premier anchor point for many stunning drives. From atop the towering heights of the Blue Ridge Parkway, you can see the Smokies stretch for miles. From the meandering turns leading to the Road to Nowhere, you can soak in sweeping views of Fontana Lake. You can also slowly cruise along the Nantahala Scenic Byway and see the mighty river churn its chilly waters. While our roadways are scenic year-round, please note that roads should be monitored more heavily for sudden closures due to ice and inclement weather in the winter.
Spot the Famous Elk in the Great Smoky Mountains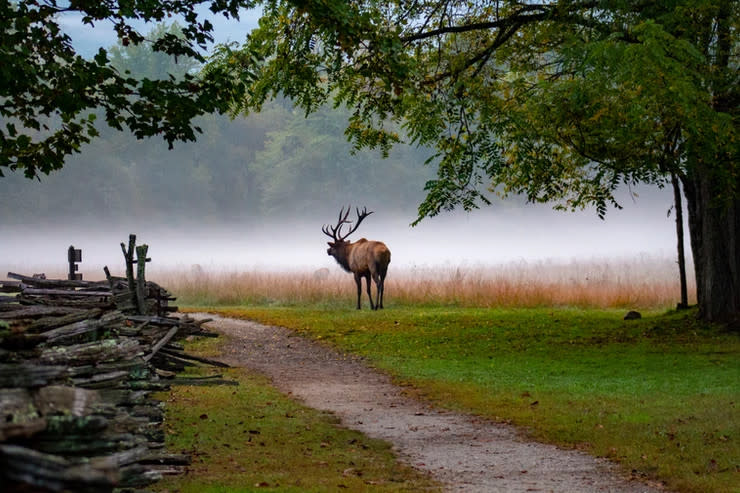 The Great Smoky Mountains are home to a once nearly extinct breed of elk. Less towering than their cousins found in the Northwest, this unique breed of animal most closely resembles deer and has long since escaped the danger of extinction. Traveling to spy these beautiful beings is an experience that can't be missed. The valley these majestic creatures call home is roughly an hour and a half's drive from our downtown in neighboring Cherokee. In the winter months, the male elk travel to higher elevations and are less commonly found. However, during this cooler season, mothers and their calves roam freely across the stretches of trees, tall grass and undisturbed landscape. For more on elk spotting, check out our handy guide that details everything you need to know about spotting these wild creatures.
Enjoy a Stroll Along Quiet Streets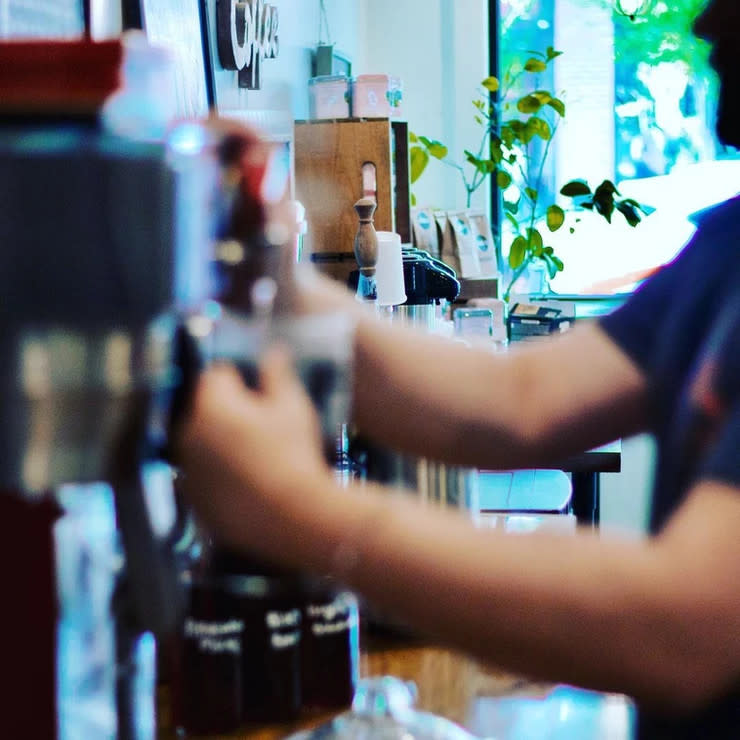 Our charming downtown, a quaint collection of local shops, eateries breweries, evokes the feel and comfort of your favorite Hallmark movie, with the namesake store even calling us home. Strolling through these streets with a delicious latte from local spots like La Dolce Vita Bakery, you'll feel like the main character in your own heartwarming story, enjoying the respite and calm of a winter's escape. Pop in and pick up the most mouthwatering chocolates this side of the Smoky Mountains at The Chocolate Shoppe. Dine like you are family at Pasqualino's Italian Restaurant. Enjoy a cold one at one of our many bars and breweries. Shop for that perfect new accessory or souvenir at boutiques like Humanite'. There are so many ways to enjoy your perfect day along our picturesque streets.
Learn Something New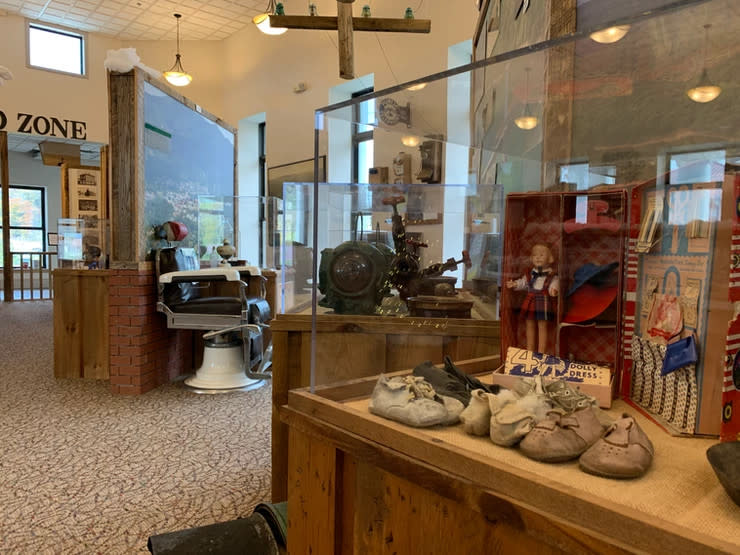 Swain County Heritage Museum
While enjoying your day downtown, stop in and warm up at one of our museums or indoor attractions. Hidden gems of Bryson City, the Fly Fishing Museum of the Southern Appalachians and Appalachian Rivers Aquarium both offer unique experiences to learn more about what lives in our waterways. The museum is lined with exhibits on the history of fly fishing in our mountains, while the Aquarium displays many of the fish, amphibians and other water creatures that can be caught. Another unique spot is the Swain County Heritage Museum, located in our Visitor Center. Located on the second floor, this free museum details the history and founding of Bryson City, with photos, videos and artifacts from years long passed, and a life-size log cabin replica.
Though only open on select weekend dates when train excursions are running, the Great Smoky Mountains Trains Museum is another indoor activity to help shake away winter's chill. The museum has an impressive number of model trains on display, many with interactive capabilities.
All of this and more await you in Bryson City this winter, an inviting mountain escape that loses none of its charm or sense of adventure when Mother Nature turns down the thermostat. Escape and discover this winter magic before spring blooms again.