With an abundance of rolling mountainsides, woods filled with towering trees, rippling streams and land rich in fertile soil, it's no surprise that thriving agriculture is a huge part of the heart of Bryson City. There's no shortage of opportunities to celebrate and explore it, either! Let's dig into some of our favorite ways to immerse yourself in our deep agricultural roots.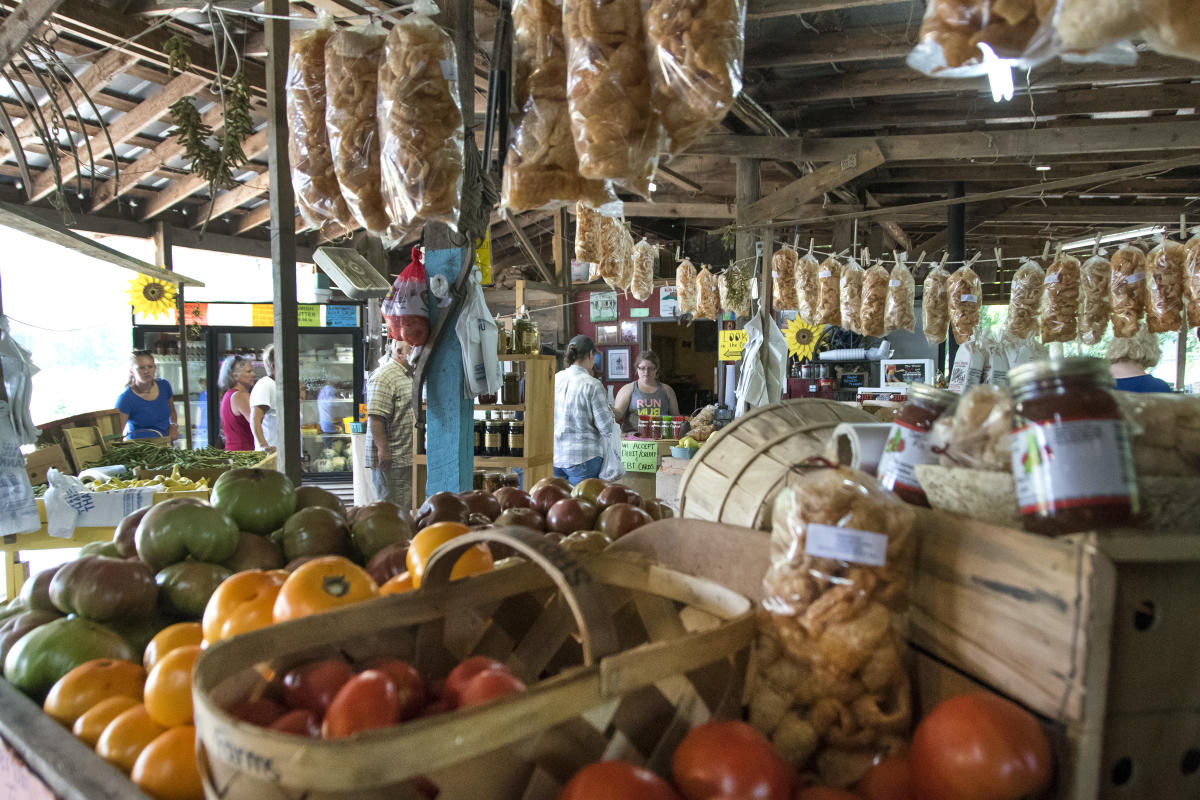 Visit Darnell Farms, A Year-Round Delight
Located along the banks of the Tuckasegee River just outside of downtown Bryson City, Darnell Farms is a true agro-tourism experience for the whole family. This family-owned and operated farm produces 100 acres of strawberries, pole beans, sweet corn, pumpkins, squash, a variety of tomatoes and much more. Educating others and sharing the rich rewards of their yearly harvests are driving passions of the family, who offer a variety of exciting, engaging events and programs year-round.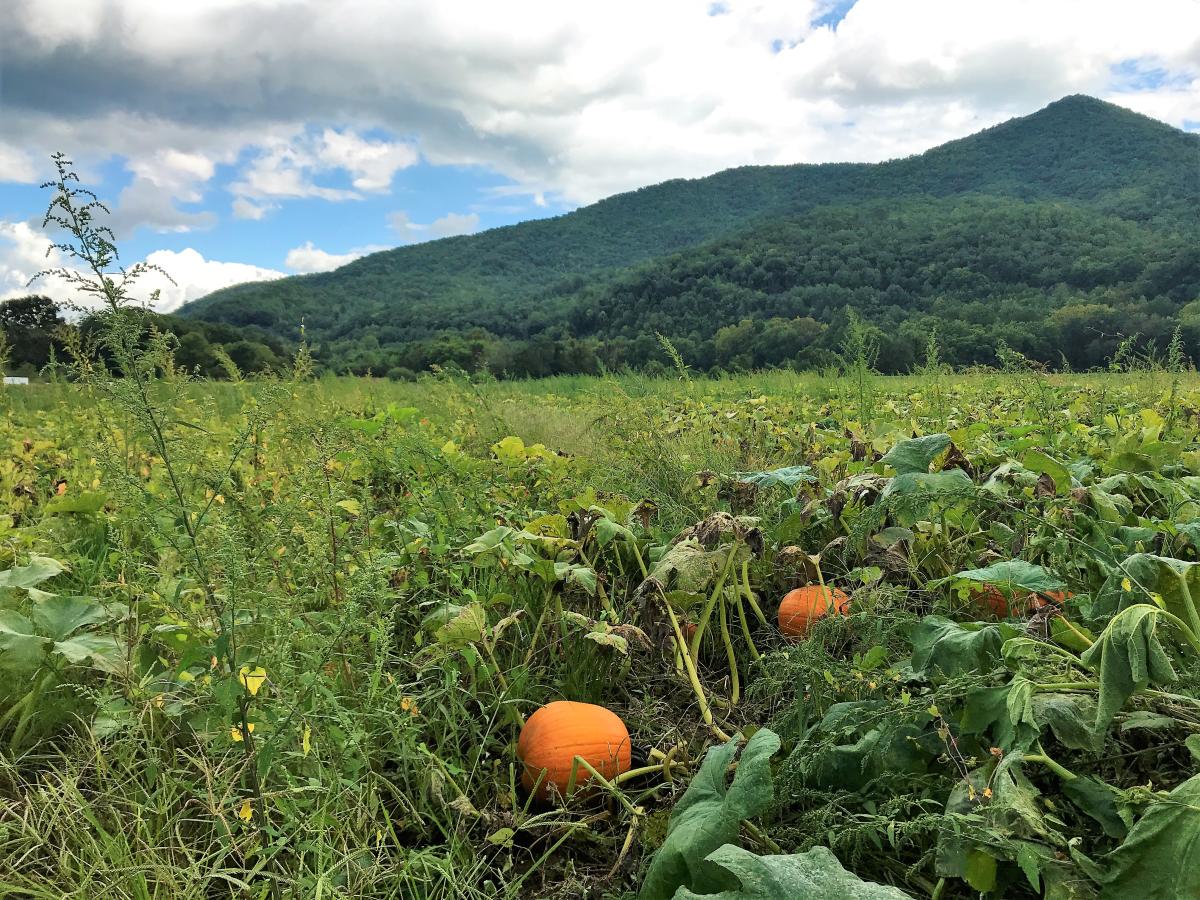 No matter the season, you can always count on Darnell Farms to bring the fun! Throughout the spring, summer and fall, the farm hosts several themed festivals. One of the most popular is spring's Strawberry Jam Festival, which celebrates the mountain passage of winter into spring and highlights one of the farm's biggest and best crops. The festival features live music, plenty of food, family-friendly games and, of course, as many strawberries as you can pick and eat! Other festivals include summer's Splash and Sweet Corn Festivals, fall's Plow Day and Harvest Festival and so many more.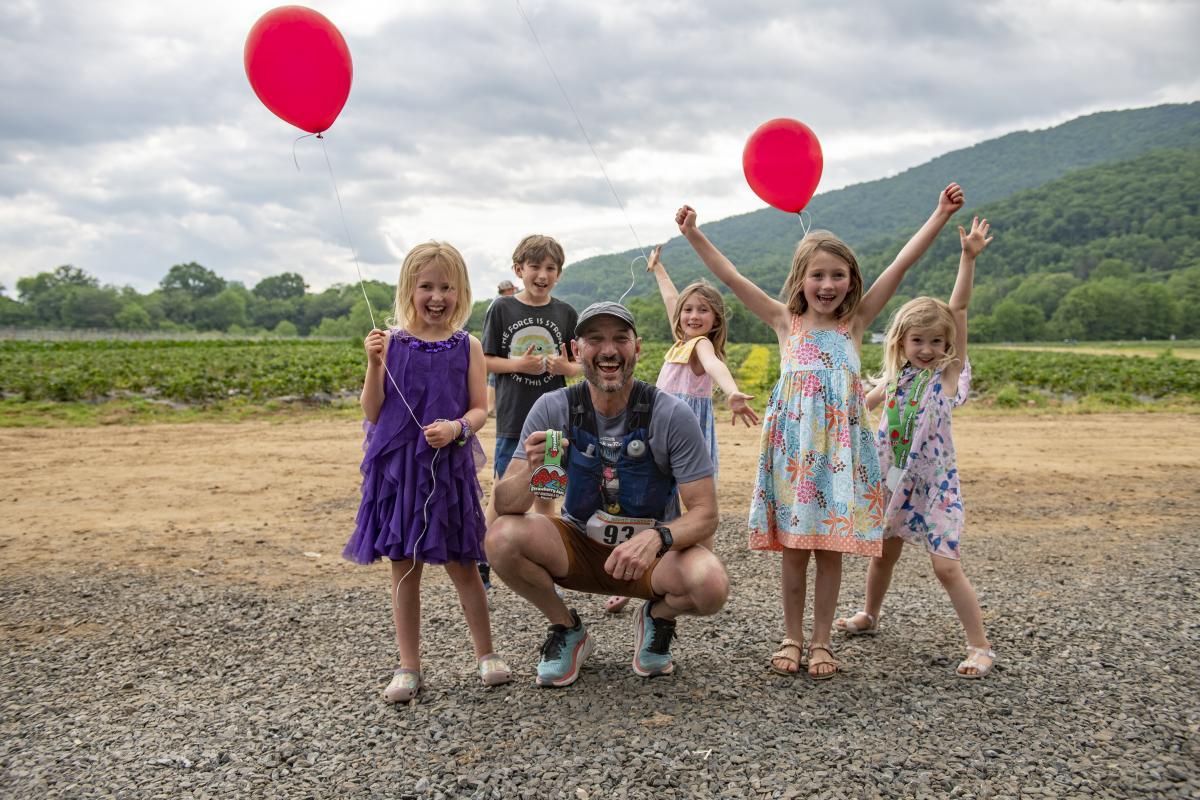 During the holiday season, Darnell Farms transforms into a Christmas wonderland. Instead of selling the normal fruits and veggies, the store and surrounding grounds become home to holiday wreaths and towering beautiful evergreen and fir trees, perfect for placing a star on top. The fields, meanwhile, are lined with colorful light displays that dazzle on the farm's annual Christmas Wonderland Hayride.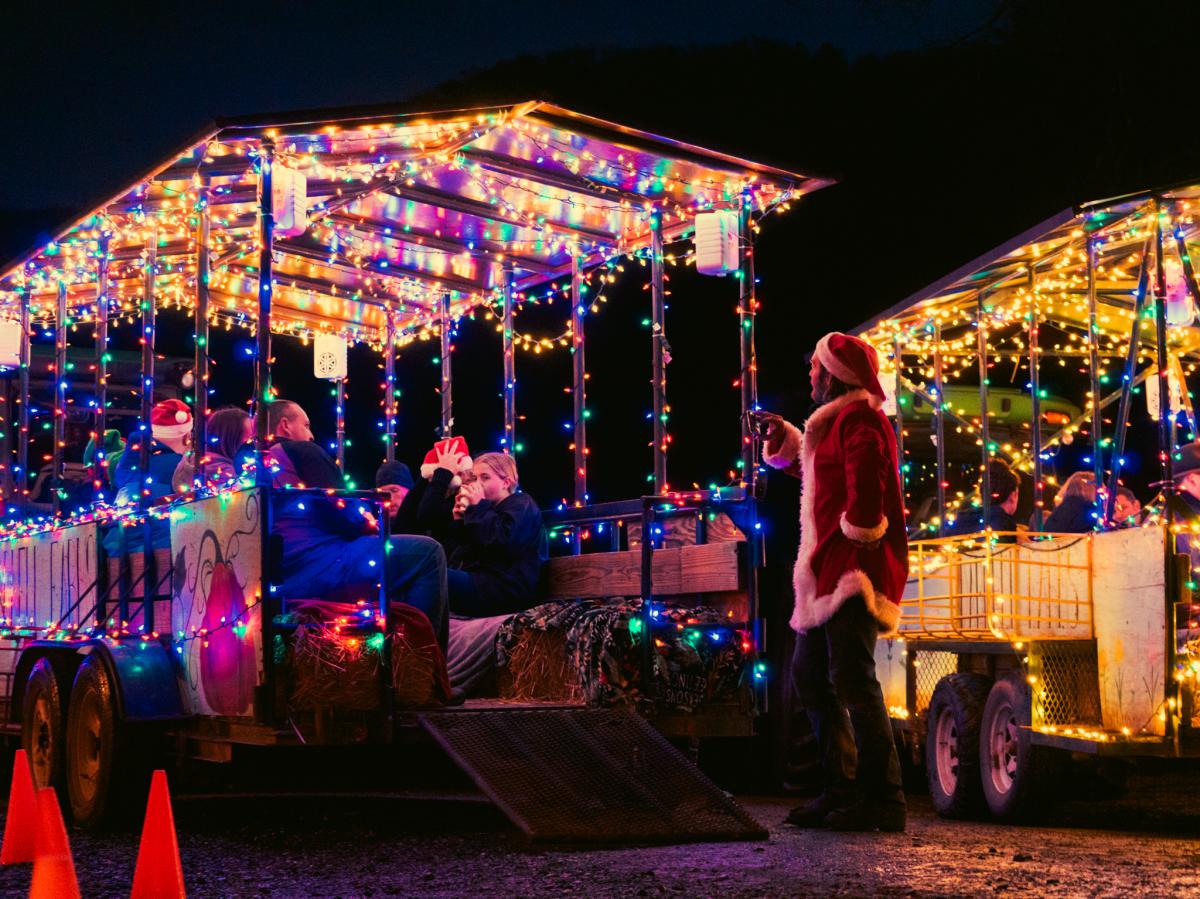 In addition to festivals and celebrations, Darnell Farms also offers both a strawberry and pumpkin "you pick" season, fall and winter hayrides and a robust produce store that's stocked with everything growing on the farm, as well as rotating flavors of tasty Dreamslushes and Dole Whips. Nearby schools can also arrange educational field trips to the farms, where experts will teach all about the rich traditions of farm life dating back to the days of the Cherokees.
Get Hooked on Fly Fishing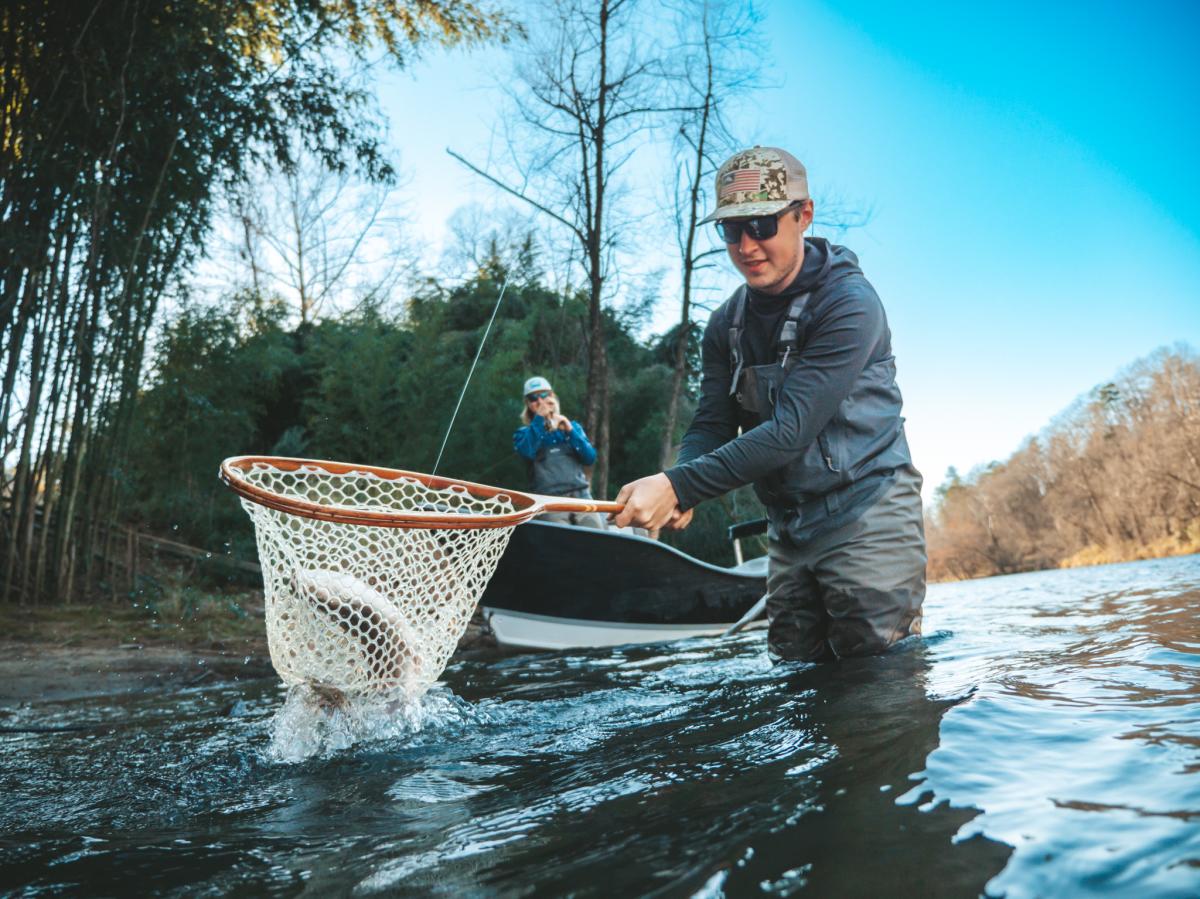 Bryson City is truly a fisherman's paradise, home to several delayed trout harvest waters, beautiful Fontana Lake and an abundance of creeks and streams. No matter where you cast your line, you're instantly connected to a longstanding tradition of fishing in these mountains. One of the best and most educational ways to experience this is through a guided fishing tour.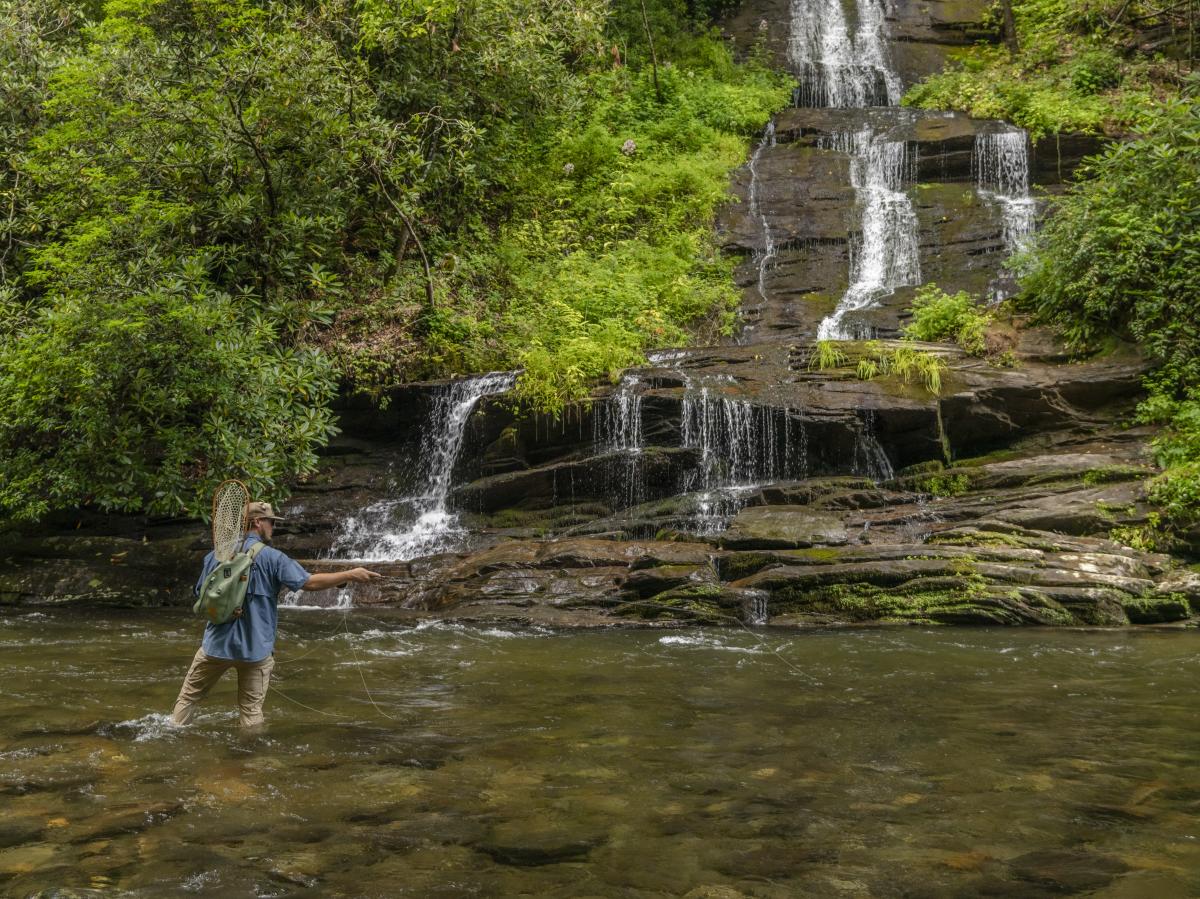 Expert outfitters, like Fly Fishing in the Smokies, will take you to some of our most remote, trout-filled waters. At fishing hotspots like Hazel and Eagle Creek, your guide will show you the ropes, teaching you how to hook that perfect catch. You can also combine experiences with a tour through Carolina Bound Adventures, which offers a Fly Fishing and Craft Brewery tour! Reel in a winner and celebrate with a cold one at one of our locally-owned breweries.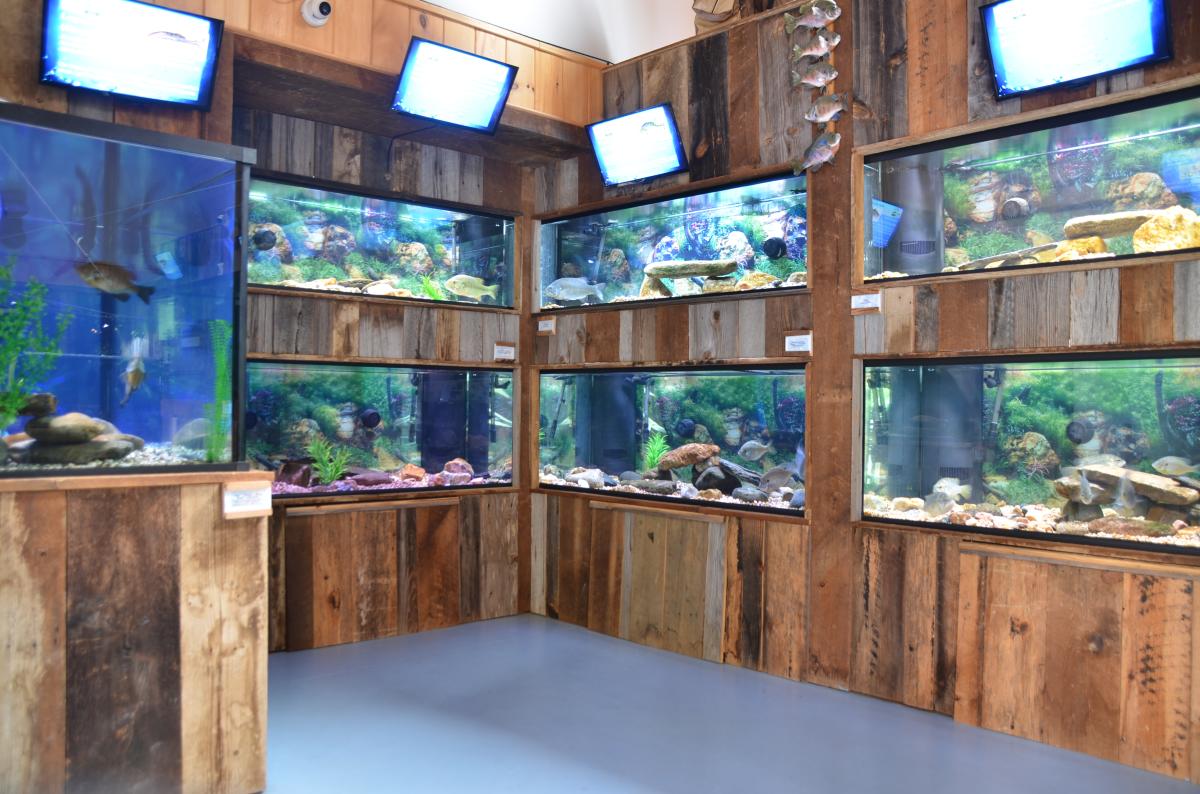 We also have both a museum and an aquarium dedicated to our rich history of fishing. At the Fly Fishing Museum of the Southern Appalachians, located downtown, you'll get a unique opportunity to learn about the legendary "Stream Blazers," the evolution of rods and reels, basic knots, fly-tying, types of gear, types of gamefish, regional fishing waters, and the history of fly fishing in the Southeast. At the Appalachian Rivers Aquarium next door, you can actually see some of the prize species of fish people have been reelin' in for years. The aquarium also boasts exhibits of several crustaceans, amphibians and reptiles, including the state-endangered Eastern Hellbender Salamander.
Immerse Yourself and Stay on a Working Farm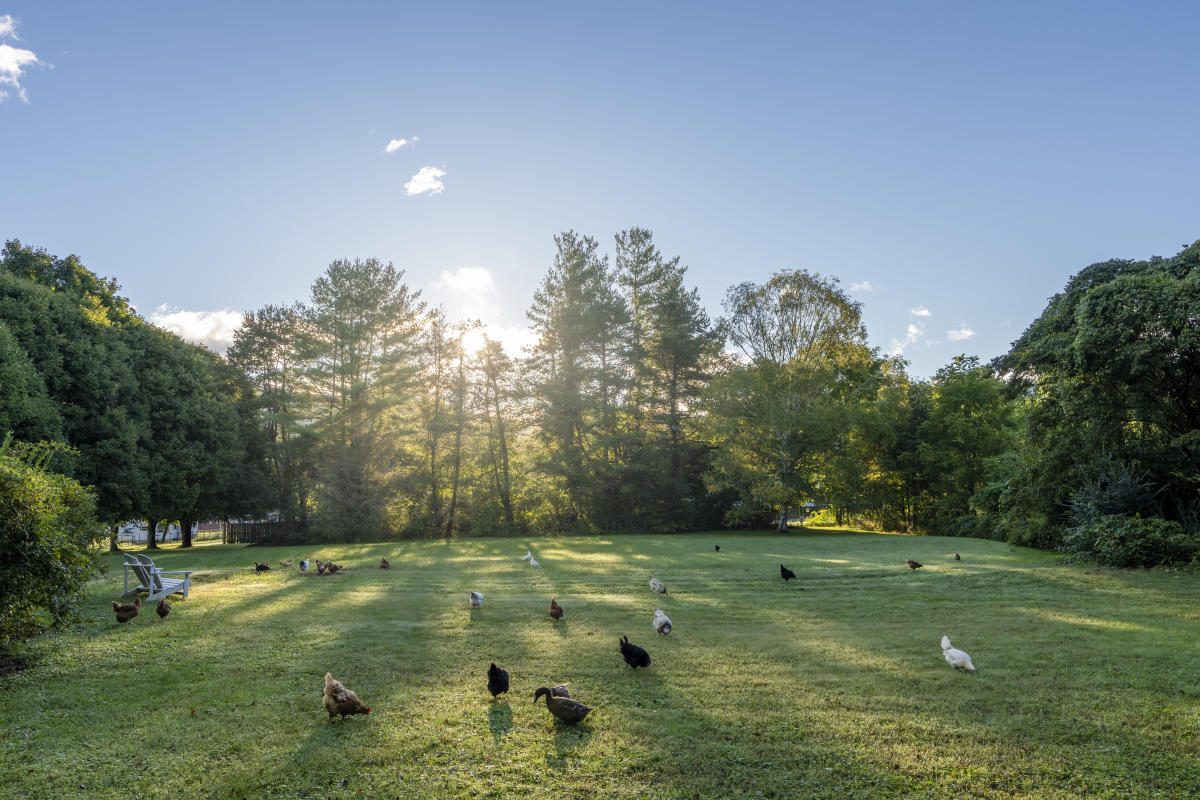 One of the most unique accommodations you can find in Bryson City by far is a working farm! Whether you want to stay for a night, a weekend or longer, these unique experiences offer one-of-a-kind connections to fresh air, mountain beauty, animals and straight-from-the-farm food. Bryson City boasts two wonderful farm stays, each adding its own personal touch to this wonderful way to stay.
Folkestone Inn Bed and Breakfast, which is located near the Deep Creek section of the Great Smoky Mountains National Park, has a longstanding tradition of welcoming guests as though they're family. For more than 40 years, this preserved 1920s home has offered a comforting, cozy atmosphere for all who have stayed. Walking the grounds, you can see rich gardens full of growing produce and chickens running about, all nestled around pastures and cornfields. Inside, the Inn's dining room prides itself in serving one of the best breakfasts you can get in Bryson City. Head chefs and owners Scott and Toni Rowe use those freshly grown veggies and from-the-farm eggs to serve up a hearty start to your day that is sure to wow!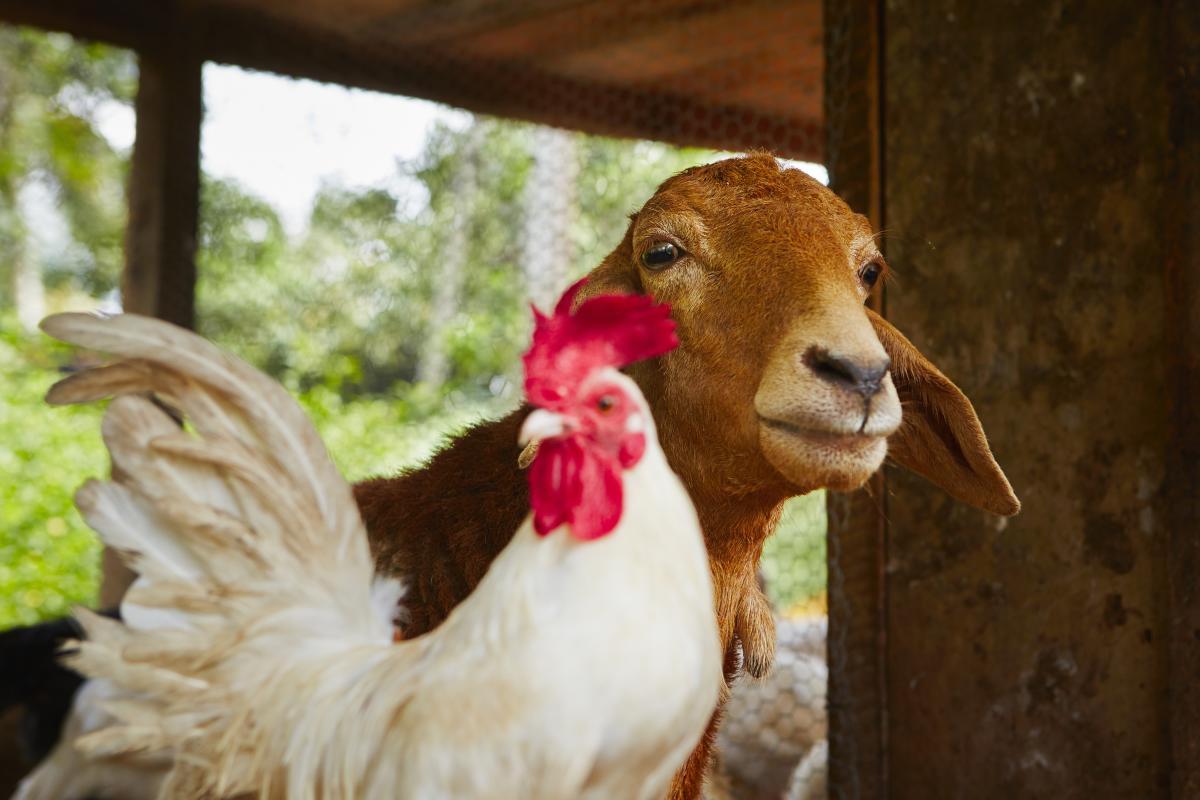 Wing and Hoof Mountain Escape, just a short drive from downtown, is an 11-acre expanse of field and pasture that features a small number of rental homes. Many animals also call the property home, including horses, pigs, chickens and more. Guests are also treated to daily breakfast and an evening treat of fresh-baked cookies. 
See the Smokies on Horseback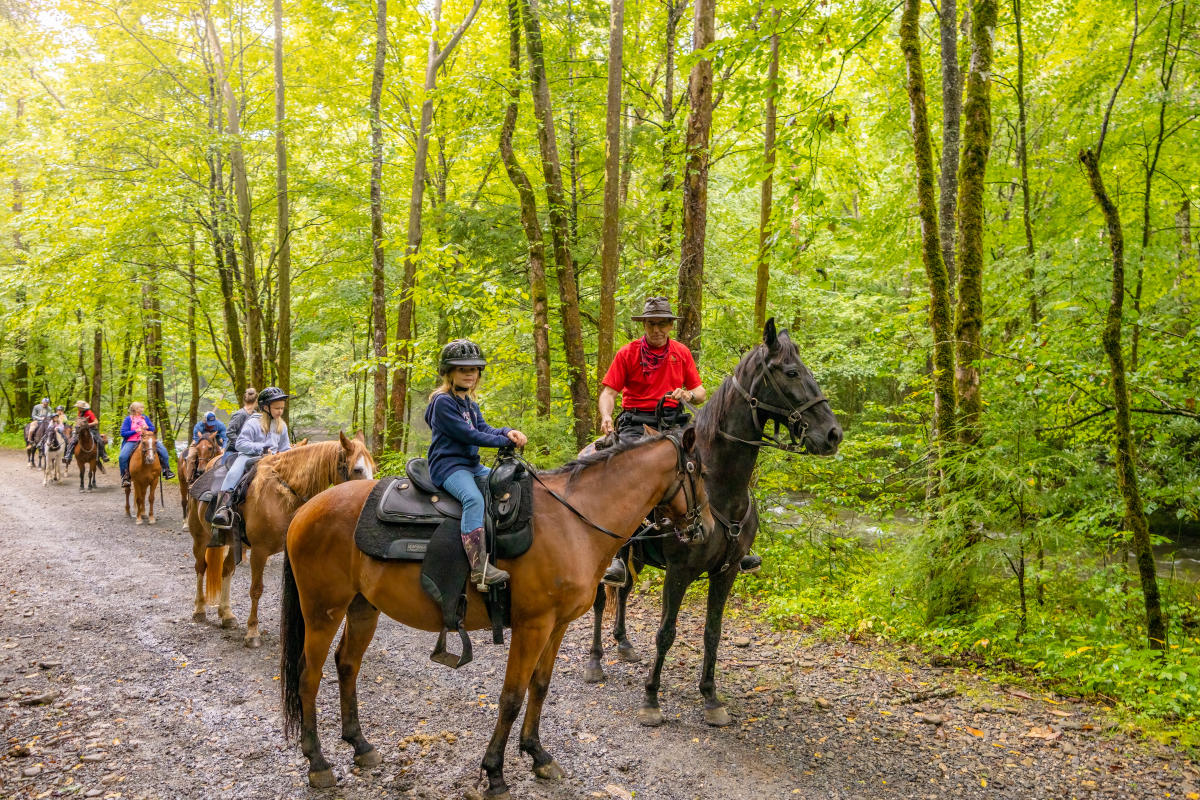 Riding through the wood-lined trails on horseback is one of the most relaxing ways to tour the Great Smoky Mountains. With a trusty guide at the lead, you can cover ground easily, soaking in the stillness of the woods and riding past beautiful waterfalls. You even have the opportunity to learn more about our history on your route!
One of many horseback riding guides accessible from Bryson City is Smokemont Riding Stables. Located within the Great Smoky Mountains National Park in Cherokee, experts here offer a variety of different ways to ride. One of the most popular is the waterfall ride. This 2.5-hour journey leads to deep into the national park, starting at Smokemont Campground and passing the historic Ocolaluftee Baptist Church. From there, your guide will take you alongside mountain streams until you reach the Chasteen Creek Waterfall.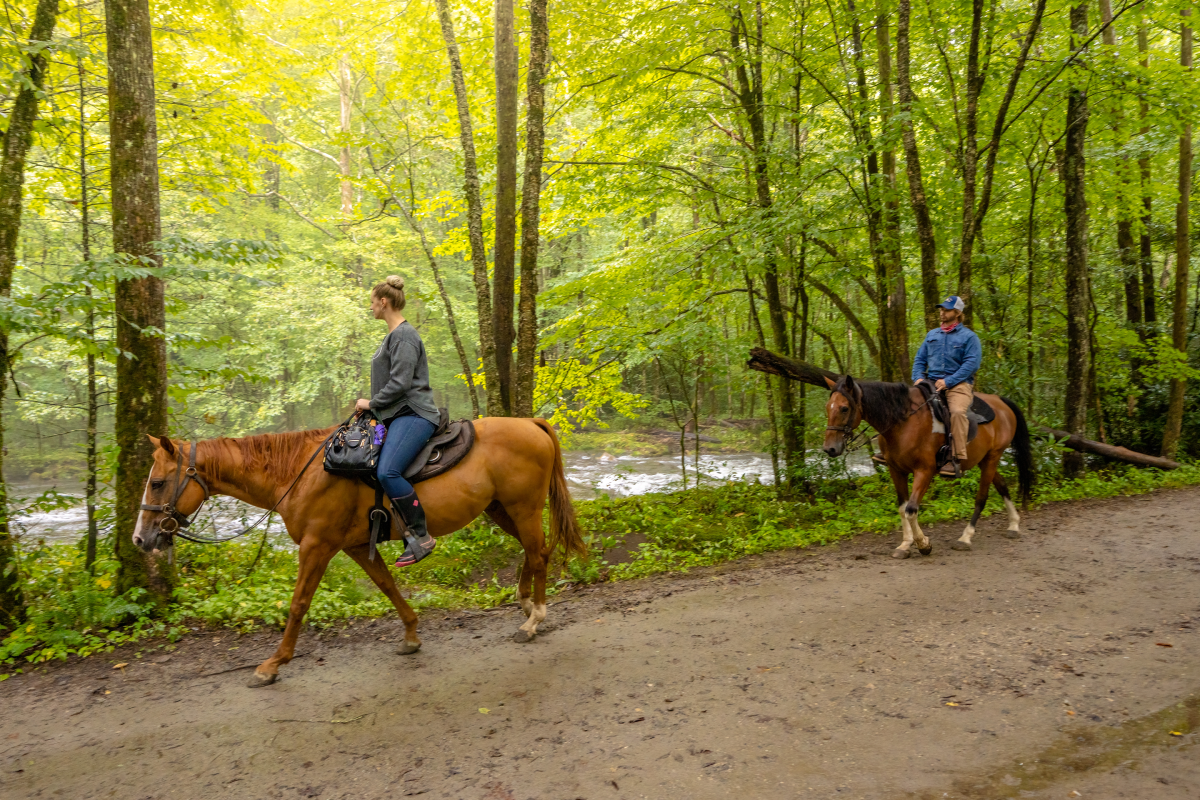 You can also bring and ride your own horse through certain areas of the national park and Nantahala National Forest. In order to do so, you must obtain a copy of approved trail maps, which highlight where horses are permitted. Stop at any park visitor center or call (865) 436-0120 to get your map. The cost of the map is $1. You may also download a trail map.
Shop Local at Bryson City's Seasonal Farmers' Market
With so much rolling green space and rich mountain soil, we are a booming destination for fresh, homegrown produce, jams, honey, and more. The Smoky Mountain Farmers and Artisans Market, located in downtown Bryson City, is a wonderful place to enjoy the benefits of this beautiful land. Every week, farmers from all over our mountains come to sell delicious vegetables, herbs, pastries and so much more. Artisans also set up shop, showcasing rich Appalachian traditions through their art, jewelry, pottery and other meticulously handcrafted goods.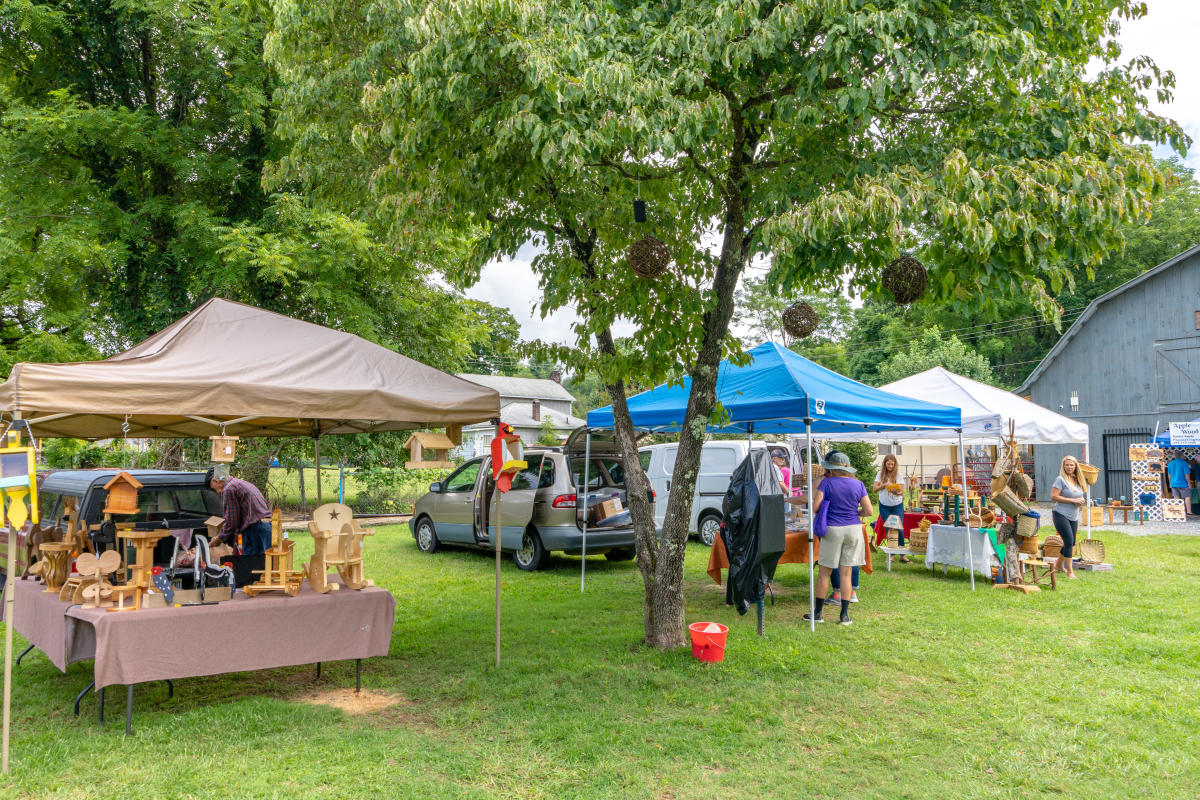 The market takes place at Aquarium Park, complete with picnic tables, and live music. It is pet-friendly, so long as animals are leashed. The Smoky Mountain Farmers and Artisan Market is a rain-or-shine even, open every Friday and Saturday from May through October from 9 a.m. - 2 p.m. A holiday market also opens for select dates close to Christmas, giving you a unique opportunity to search and shop for everyone on your list.
These are a few of the many ways you can celebrate Bryson City's agricultural roots on your next vacation! Learn more about our agritourism opportunities and plan your stay, here:
Are you ready to discover what makes Bryson City, NC the Outdoor Adventure Capital of the Great Smoky Mountains?