Picture this - it's a beautiful, sunshine-filled day. You're driving with the windows down, with the warm summer air whistling around you. The sky is full of rolling mountain peaks as tall as the clouds above. You twist and turn past vast overlooks and through mountain tunnels as the miles turn to hours. The Blue Ridge Parkway, known lovingly as America's Favorite Drive, is a staple of any Bryson City vacation. With the closest access point just 15 minutes up the road in Cherokee, you can spend as much or as little time as you'd like driving on this historic stretch of road. We've got the perfect plan for your Blue Ridge Parkway day trip, so gas up, and let's go!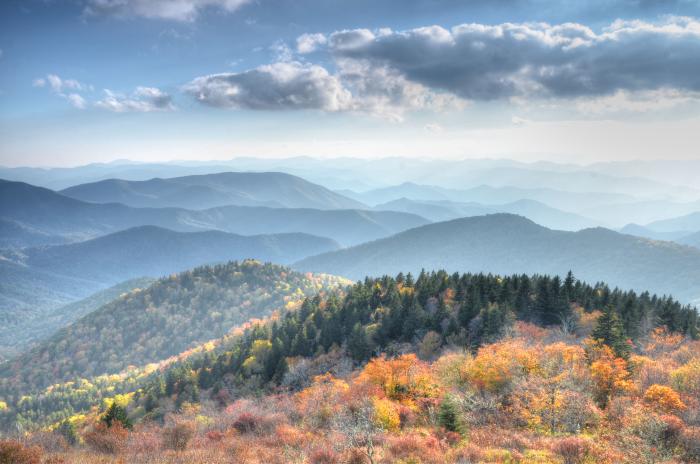 Getting Started
Before heading out on the Blue Ridge Parkway, swing by downtown to grab a picnic lunch to enjoy on your scenic trip! In the warmer months, various food trucks park along Main Street, slinging everything from burgers and fries to quesadillas and more. You can also pick up to-go options at places like High Test Deli and Sweet Shoppe, which always promises to "fill yer belly" with various sandwiches, salads and soups.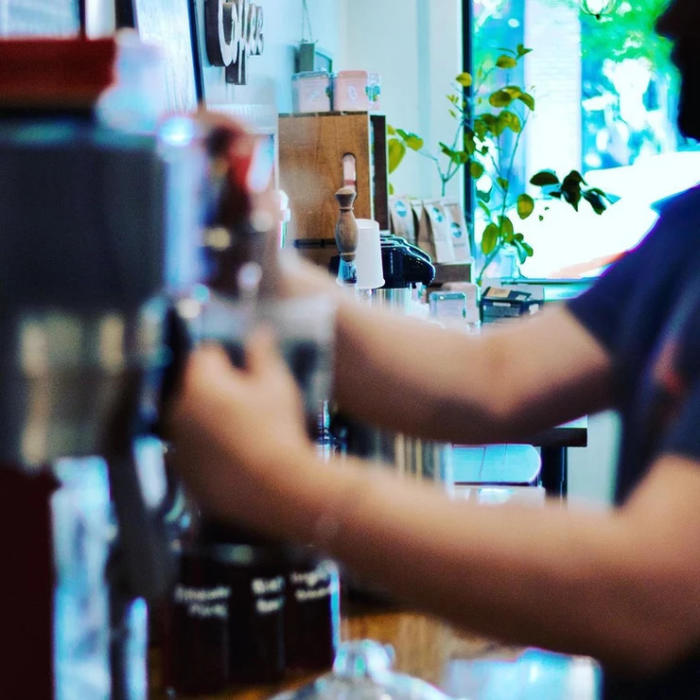 After grabbing your perfect picnic, it's time to head toward Cherokee. Along the way, you may want to make a quick stop at the Oconaluftee Visitors Center, where elk are frequently spotted roaming. If you're lucky, you may even spot a few along the road to the Parkway! Once you're ready, turn onto the Parkway and get ready for a drive. Fun fact - this entrance falls on mile marker 469, technically making it the end of the Parkway's scenic stretch from Virginia to western North Carolina. However, its end is our beginning, and the start of your exciting adventure through scenic wonder!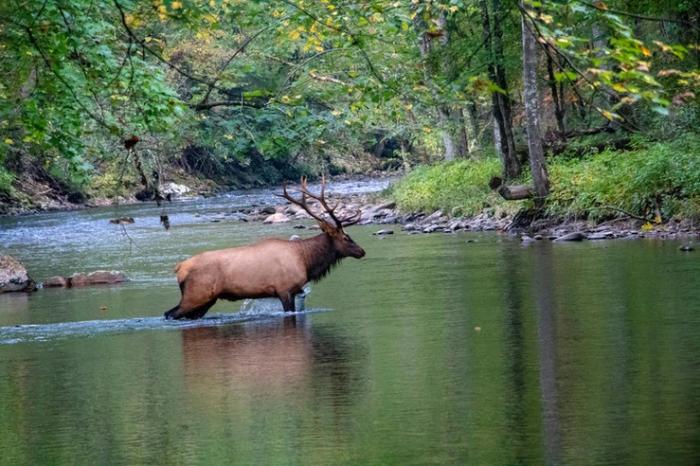 Please note - if you are making this drive during the winter, always check the Parkway's Road Closure map before you head out. Inclement weather, ice and seasonal construction often close sections of the road during the colder season. You can also access a downloadable map of the Parkway should you want to follow along old school.
Where To Stop
As the Parkway begins to unfold before you, there are many wonderful spots to pull off, stretch, snap a photo or simply soak in the scenery. In fact, there are so many that you could easily spend an entire day only driving a few miles, stopping at each one! We have bigger plans for your day, though. For this journey, we're going to take you close to 100 miles north to Asheville, a 3-hour drive (without stops, of course). Along the way, you'll soak in sweeping mountains, peer at impressive waterfalls and be treated to the perfect spots for that picnic you packed.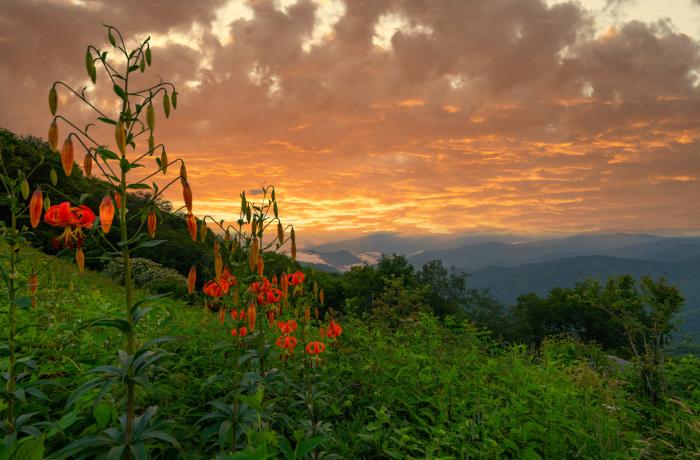 For our first stop along this journey, we're going to pull off and soak in the beauty of Mile High Overlook at milepost 458.2. Here, you can look out over beautiful Maggie Valley, with towering trees stretching as far as the eye can see. Maggie Valley also has another access point to the Blue Ridge Parkway that could be more easily accessible depending on where you choose to stay in Swain County. Don't get too cozy, though, this is just the first vista you'll enjoy!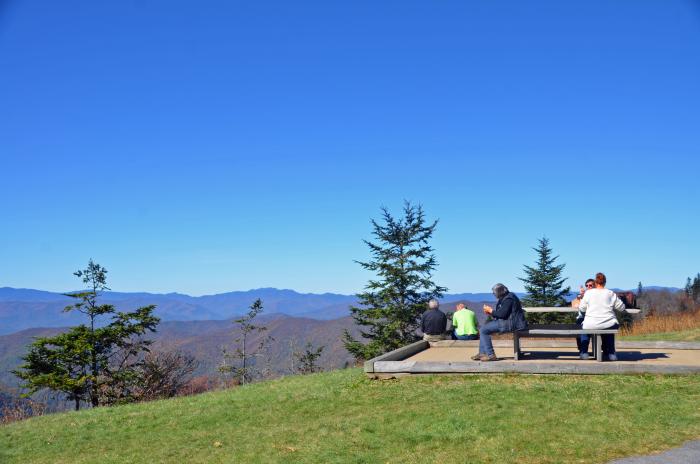 After getting your fill of sweeping Maggie Valley, it's time to press on. Our next stop is Waterrock Knob at mile marker 451.2, known for having the highest Visitors Center along the Parkway. At 5,820 feet, you can see several Appalachian mountain chains from this peak stretching from east, west, north or south - that's right, full 360-degree views! You can soak these in from the parking lot and picnic area, or climb the steep trail up to the Knob's top. As you look east, keep an eye out for Looking Glass Rock, a unique formation that can be seen from any east-facing overlook along this stretch of the Parkway.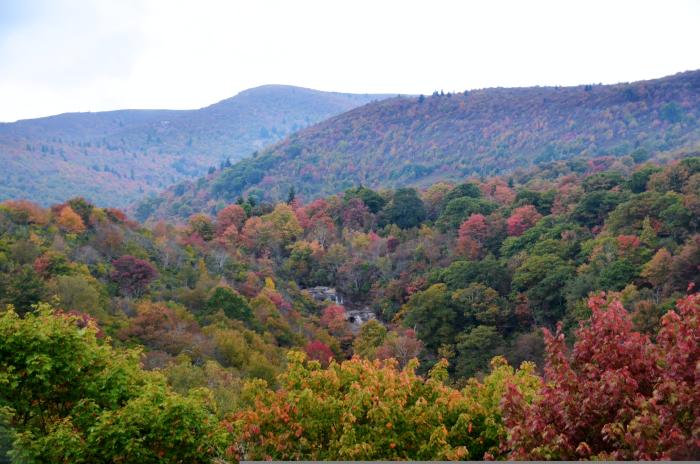 From here, we'll continue to our next adventure - waterfalls! Located at mile marker 418.8, Graveyard Fields is a wonderful place to stretch your legs, enjoy your picnic and enjoy some natural wonder. This dog-friendly hiking area takes you to two waterfalls, the multi-tiered Second Falls (also known as Lower Falls) and the tall cascades of the Upper Falls. As you follow this 3.3-mile roundtrip trail, you'll wind through thickets of mountain laurel and rhododendron, past tombstone-shape tree stumps that give the area its name, and through a vast terrain filled with streams, wildflowers and, in the summer months, even fruits and berries.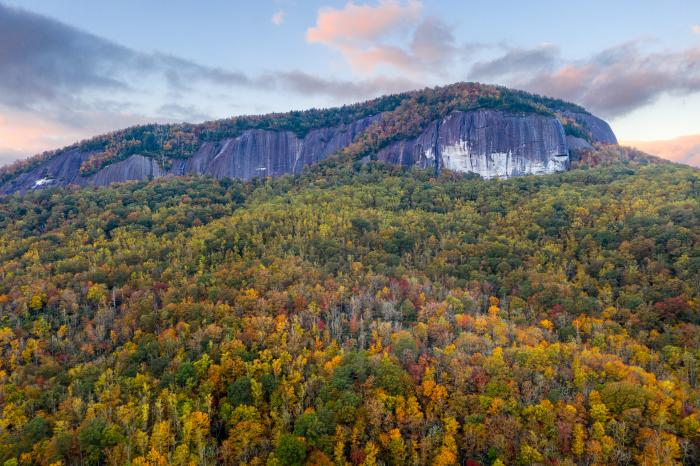 After you've hiked your fill, hop back on the parkway and close in on that final hour to Asheville. But before we get too far, let's get one more great peek at Looking Glass Rock! Milepost 417 is the best spot on the Parkway to catch a glimpse at this towering monolith, which is made entirely of volcanic rock. Though its bald surface may make it hard to believe, this feature is hike-able for those brave enough to try it! Located in Pisgah Forest off of the Parkway, this moderately difficult 6.5-mile roundtrip hike takes you up 1,700 feet in three short miles. For now, though, we'll just view it safely from the Parkway's overlook.
It's time to wrap up our Blue Ridge Parkway day trip. Soak in your final views of this picture-perfect drive as you close in on Asheville's exit at mile marker 380. Once off the Parkway, take the shortcut back home along the Great Smoky Mountains Expressway, a tight, flat and mostly straight-shot drive that will have you in Bryson City in about an hour. Or simply turn around and return to Bryson City the same way you came.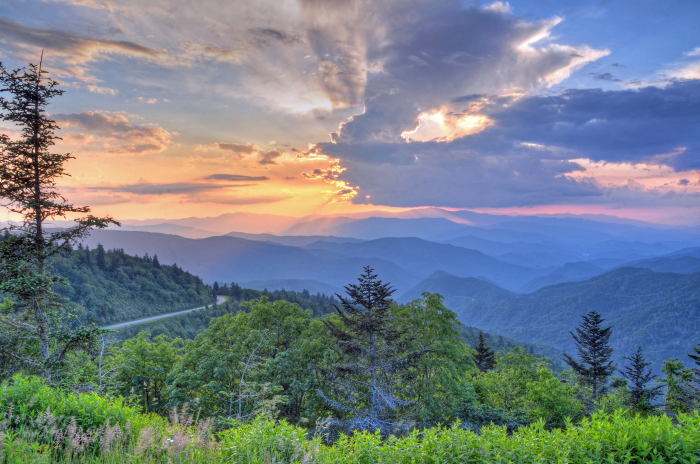 Exploring the Parkway is a wonderful, accessible way to enjoy the natural beauty of the Great Smoky Mountains. Whether you want to hike to your heart's content, grab a motorcycle and feel the wind on your face or simply enjoy a slow drive, there's an adventure on this road for everyone. Embark on this scenic road, or explore any of the others near Bryson City, at the link below:
Embarking on a Great American Road Trip is a quintessential vacation experience. Piling in the car…