Bryson City is your perfect home base for adventure. From our little slice of Smokies paradise, you can easily access many popular hiking trails, scenic overlooks, picturesque drives and more. One of many spots to spend a day during your next Bryson City vacation is Cherokee, just under twenty minutes away from our charming downtown. Full of history, charm and an abundance of natural beauty, use our handy checklist to make the most out of this day trip!
Immerse Yourself in the History of the Cherokee Native Americans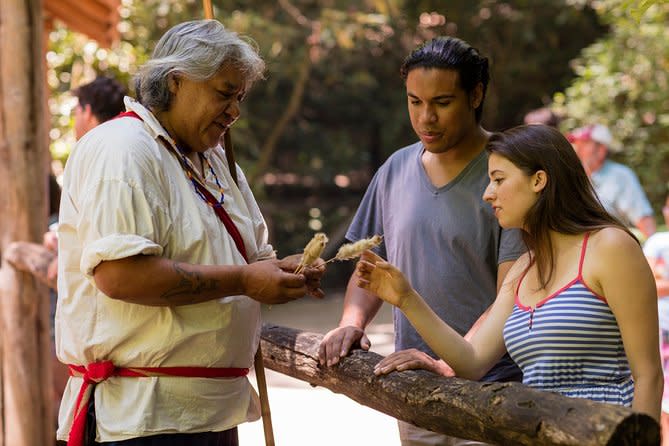 This beautiful community has an abundance of opportunities to learn about the history and heritage of the Cherokee Native Americans that continue to live on this land. One popular historical site to explore is the Oconaluftee Native American Village, a replica of an 18th-century Cherokee community located along its namesake river. This living museum, operated by the Cherokee Historical Association, offers regular tours from April through November. During its open season, you can listen in on educational lectures, observe traditional dance and performances, watch artisans making traditional crafts and more. The village is not far from the Museum of the Cherokee Indian, where other historical artifacts are on display, depicting the Cherokee way of life.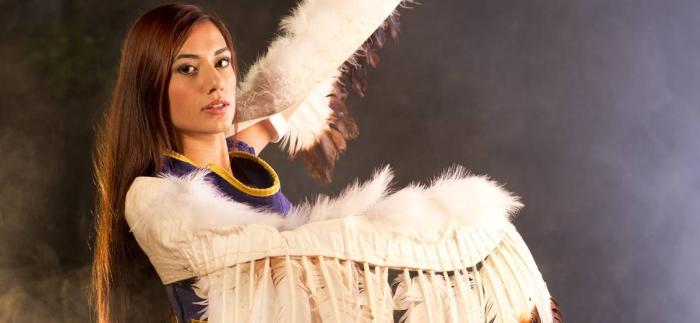 You can also enjoy a riveting portrayal of Cherokee storytelling by taking in a performance of Unto These Hills. For more than 70 years, this gripping depiction of Cherokee life has captivated audiences at the beautiful outdoor Mountainside Theatre under the twinkling stars of a Smoky Mountain night sky. It is a great way to end your day of adventure and education in Cherokee.
Explore the Sites, Streams and Wildlife of Cherokee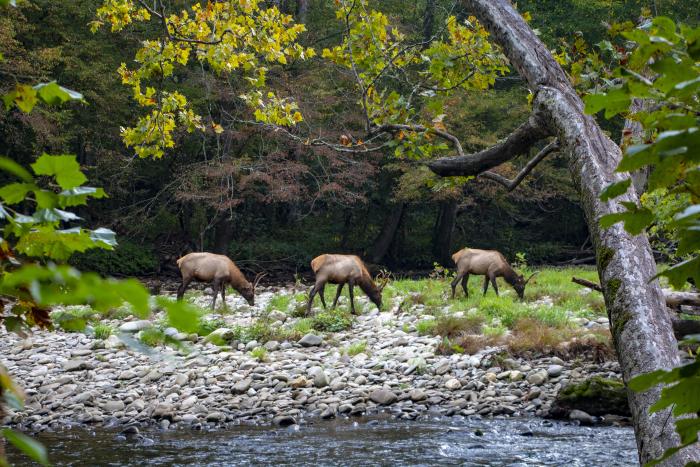 Much like Bryson City, Cherokee is comfortably nestled in the Great Smoky Mountains National Park. Oconaluftee is the closest park entrance to our neighboring destination. Marked with an impressive Visitors Center at the gates, this area is perfect for adventure. One of the most popular activities found here is elk spotting. Throughout the year, elk often roam through the grand open space just near the Visitors Center, near the Oconaluftee River and other areas of this section of the park. Please practice caution when elk spotting and avoid getting close to these wild animals.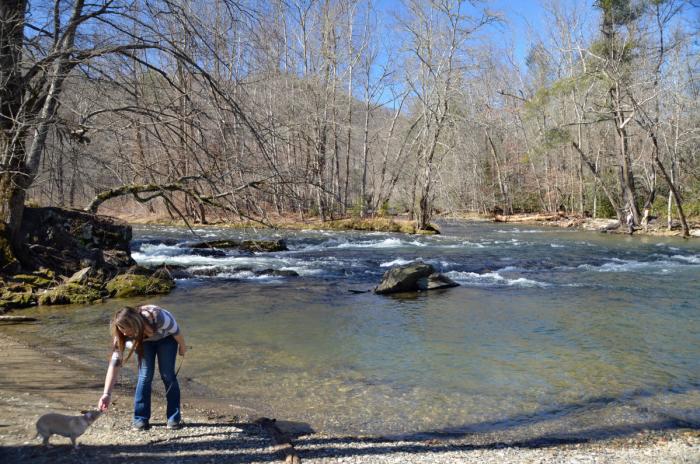 Hiking is also abundant near the Oconaluftee entrance. Not far from the Center lies the Oconaluftee River Trail, a 1.5-mile easy hike connecting the national park to the outskirts of Cherokee. It's one of the few dog-friendly trails found in the national park, offering beautiful views of the river and forest.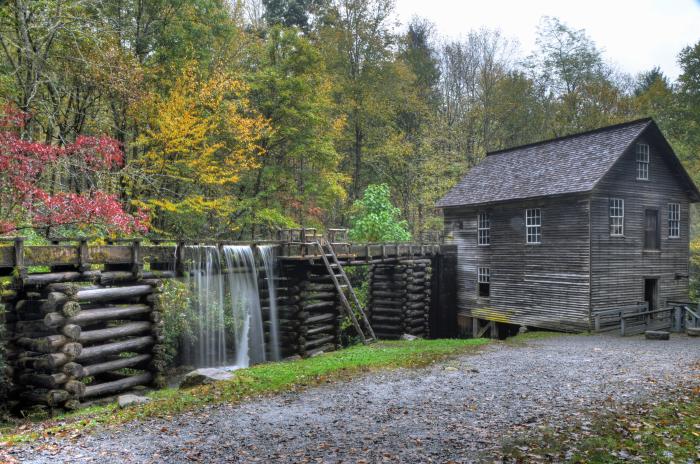 Another hiking trail to explore located not far from Oconaluftee is the Mingus Creek Trail. Roughly six miles long, this moderate hike will take you to Mingus Mill, a historic and active grist mill originally built in 1886. If you visit between March and November, you can see the mill in action, with an educational guide ready to teach you about this archaic machinery.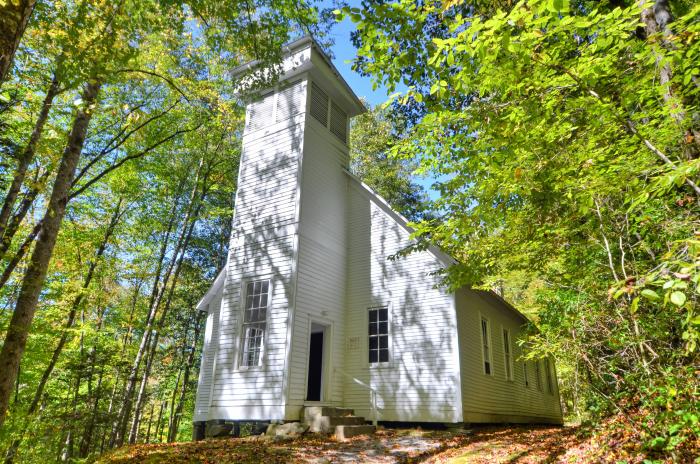 History does not stop at Mingus Mill either. Just under 4 miles from the Oconaluftee Visitors Center, you'll find the historic Smokemont area. Full of trails and waterfalls, this area is a great place to hike, spot elk and ride horseback through the lush wilderness. Smokemont is also notably home to the Oconaluftee Baptist Church, frequently also referred to as the Smokemont Baptist Church and Lufty Baptist Church. This beautiful place of worship was constructed back in 1912 and was actively used for services until 1935. Restored to its original glory, you can often tour inside to see the original, 100-year-old pews.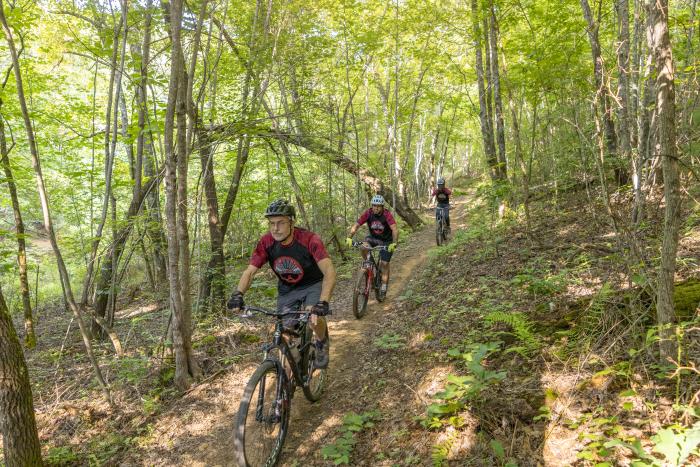 Other areas to explore near Cherokee include the Fire Mountain Bike Trails, Oconaluftee Islands Park and the Nantahala National Forest. Each offers its own unique way to absorb Cherokee's natural beauty. Those looking for a scenic drive can also easily access the Blue Ridge Parkway from Cherokee, providing you access to America's favorite roadway.
Cool Off with Cherokees Aquatic Adventures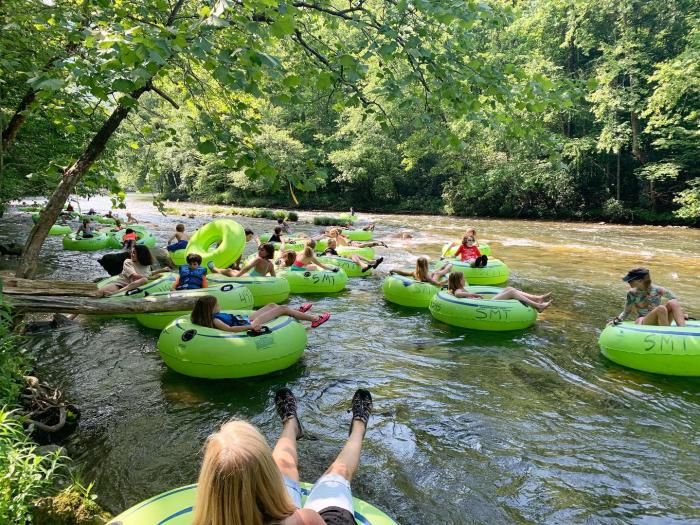 Like all of us during the steamy summer months, sometimes you're just looking for a place to quite literally chill! Cherokee has you covered with a number of fun ways to enjoy its sparkling streams, rivers and falls. One of the best ways to beat the heat is by renting a tube and floating down the Oconaluftee River. Unlike its sister waterway over in Deep Creek, tubing the Oconaluftee can come with a little adventure. Class I rapids can often rush through this winding river, adding a bit of excitement to an otherwise relaxing ride. Tube rentals are most often available from Memorial Day through Labor Day, with season-end dates primarily relying on the weather. When it gets too cold, nobody wants to be in that water!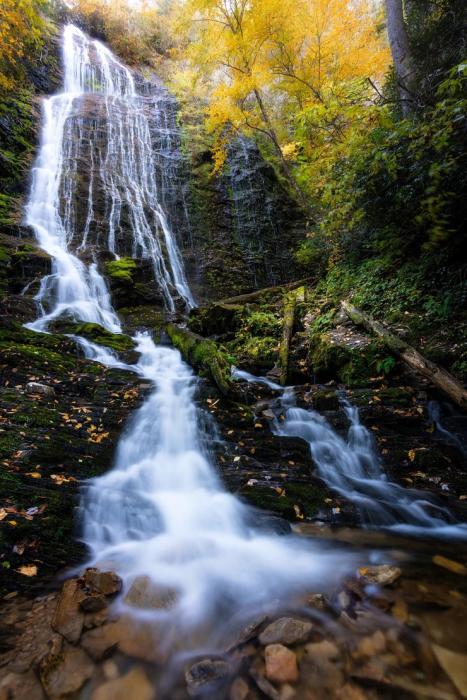 Cherokee is also home to two beautiful waterfalls, Mingo and Soco Falls. Mingo Falls, which translates to Big Bear in Cherokee, is one of the tallest in Southern Appalachia at 120 ft. A maintained, 160-step stairwell takes you up .4 miles to a viewing area to observe this beautiful waterfall. Soco Falls, located 11 miles east of downtown Cherokee on the Blue Ridge Parkway, is best known for its dual cascades. Small but mighty, Soco can be safely viewed from a platform roughly two miles off the Parkway.
After a day of enjoying all that Cherokee has to offer, all that's left to do is drive your short journey back to Bryson City! Getting out and enjoying the cultural and natural sights that neighbor our destination is a wonderful way to make sure you're taking advantage of as much Smoky Mountain fun as possible. No matter where you adventure, Bryson City will always be waiting to welcome you home for rest and relaxation. Plan your next escape to the mountains, here: https://www.explorebrysoncity.com/plan-your-visit/. Or sign up for our e-newsletter: https://www.explorebrysoncity.com/newsletter-sign-up/