Want to take a vacation, but need to stick to a budget? We can help with that! In Bryson City, you don't have to break the bank to enjoy a relaxing, scenic escape to our rolling Smoky Mountainsides. Our natural wonderland is overflowing with free, accessible fun, while our museums provide educational and affordable entertainment for the entire family. Here, you can enjoy the rich culture, history and unparalleled access to the National Park, without a hefty price tag attached. Keep in mind that if you park in the Great Smoky Mountains National Park for longer than 15 minutes, a parking pass is required.
Let's explore a few of our favorite ways to enjoy Bryson City on a budget!
Stretch Your Legs and Hike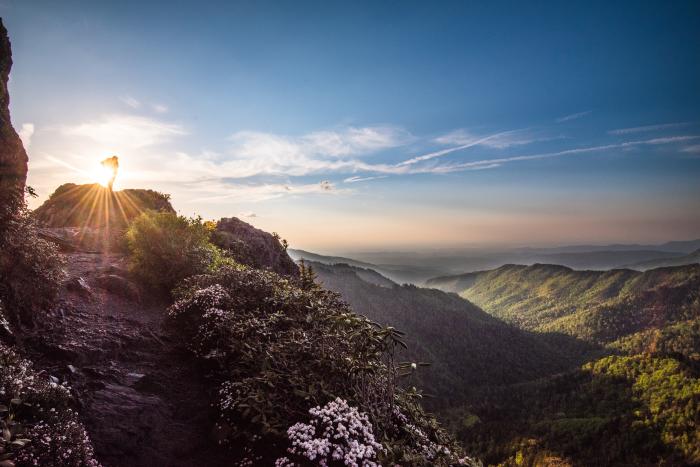 A staple activity for any adventurer to embark on during their Bryson City getaway is a scenic hike through the Smokies' wilderness! Our mountains are twisting with an endless number of trails to explore, ranging in difficulty from gentle, short walks to rigorous, multi-day treks. For those trying to be conscious at the pump, several trails and access points do require a bit of mountain driving. Some of our favorites close to the heart of downtown, though, can be found at Deep Creek and the Road to Nowhere.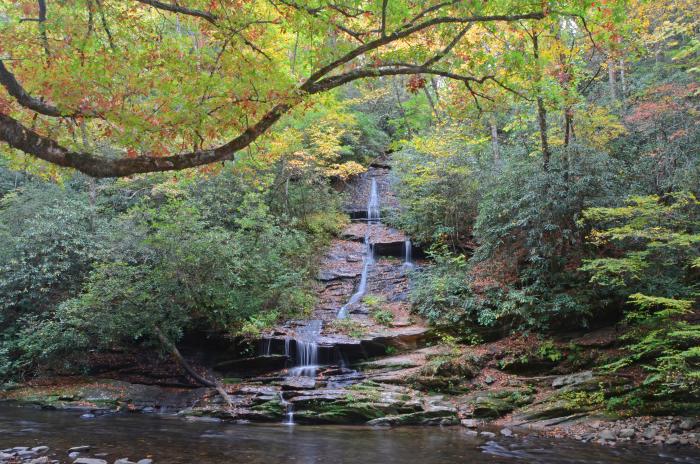 Deep Creek, located just a short drive from downtown, is perfect for those who want a less strenuous adventure while still enjoying the scenic beauty of the Great Smoky Mountains National Park. The area is home to three beautiful waterfalls, all connected by hiking trails that range in difficulty from easy to moderate. The most strenuous to reach is Juney Whank Falls, which is found at the end of a .3-mile uphill hike. The other two falls, Tom Branch and Indian Creek, are easily accessible via a wide, tree-lined trail that follows Deep Creek's sparkling stream. Bring a picnic and make a full day out of exploring this beautiful spot!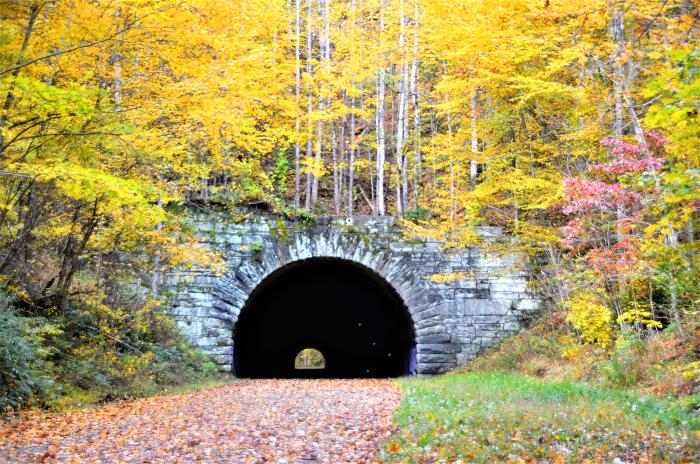 The Road to Nowhere, also part of the Great Smoky Mountains National Park, can be found up a scenic mountain highway near town. The drive up itself makes it worth the visit, but the area is also a great access point to several hiking trails. Once at the top, you can soak in the views from nearby overlooks, or walk through the mile-long tunnel that awaits (have a flashlight handy). You can also up your adventure by hiking the Noland Creek Trail, Goldmine Loop or Lakeshore Trail. Of these, Noland Creek's 2-mile in-and-out South Trail is the easiest to trek, while the Lakeshore Trail, which stretches all the way to Fontana Dam, is a strenuous 33.5 miles.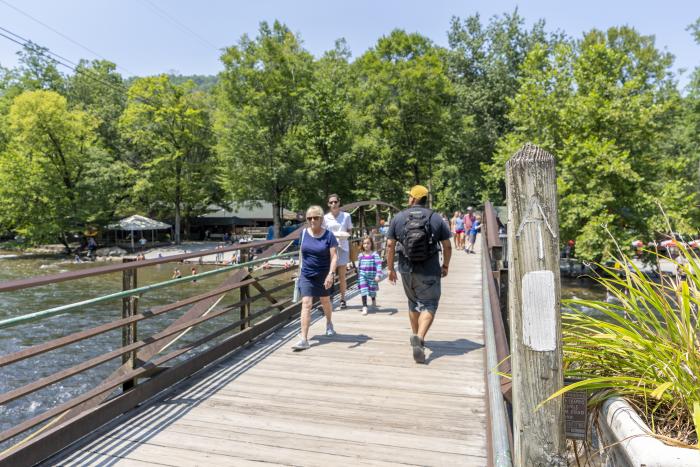 For fun outside of the National Park, you can also explore the Fire Mountain Trails in Cherokee, or the trails near the Nantahala Outdoor Center in the Nantahala National Forest. The Fire Mountain Trails are most popular among mountain bikers, though hikers can also explore its 10 miles of multi-purpose trails. NOC, located just 20 minutes outside of Bryson City, is known for its whitewater excursions, but hiking enthusiasts also know it for being an entry point along the Appalachian Trail. From NOC, you can hike for as little or long as you like on one of the country's most famous treks.
No matter which route you take, you're guaranteed to have wallet-friendly fun. Starting in March 2023, the Great Smoky Mountains National Park will introduce a new parking pass system with tiered pricing based on length of stay, with the cheapest pass starting at $5. Those just driving through or stopping at a quick overlook will not need a pass. Many hiking trails outside of the National Park do not have paid parking, and are free to access.
Dive Deep into Our History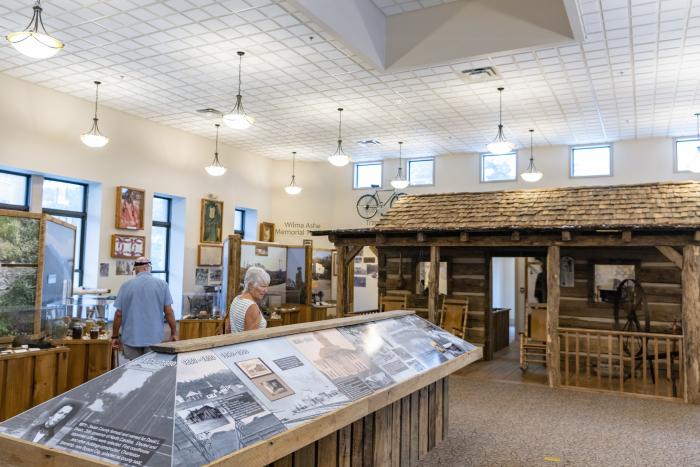 Visiting Bryson City on a budget doesn't mean having to sacrifice cultural experiences and opportunities. Many museums and historic sites are free to explore, giving you access to an abundance of family-friendly, affordable entertainment.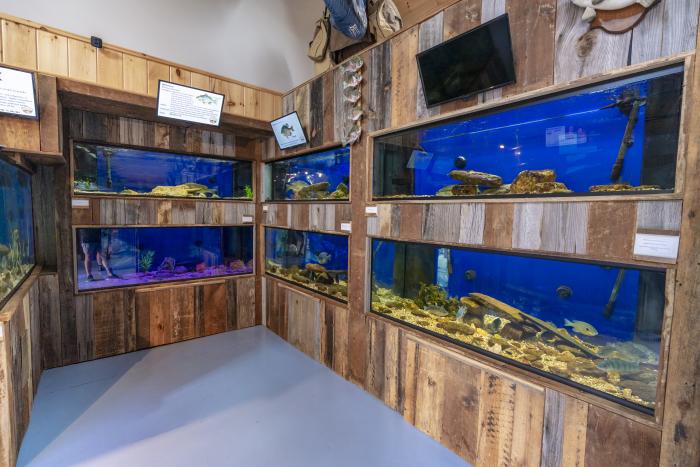 Got any anglers in your bunch? Spend some quality time learning what swims beneath our many waterways at the Appalachian Rivers Aquarium and the Fly Fishing Museum of the Southern Appalachians, both in downtown Bryson City! The Aquarium, located near the banks of the Tuckaseegee River, is home to several species of freshwater fish, amphibians, reptiles and other water-loving creatures, including a few endangered Eastern Hellbender Salamanders. The Fly Fishing Museum, meanwhile, details the rich history of our fishing waters and the fishermen who have cast their lines for generations. Whether you are a long-time fly fisherman or a newbie, you will find plenty to enjoy here.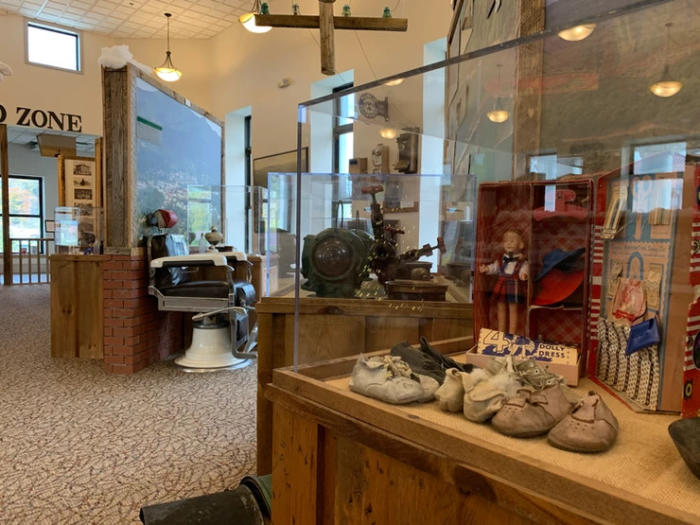 The Swain County Visitor and Heritage Museum also has interesting and interactive exhibits to absorb. Located in the 1908 historic courthouse in downtown Bryson City, North Carolina, the museum tells the story of Swain County and its people. Through photos, exhibits and video you will learn about the life of early settlers; and how the creation of the Great Smoky Mountains National Park and Fontana Dam rewrote the landscape and changed lives. Stop in and see a beautifully restored log cabin porch, a church organ dating back to 1887 and one-room schoolhouse desks. There's also a children's activity area for young ones, all free of charge.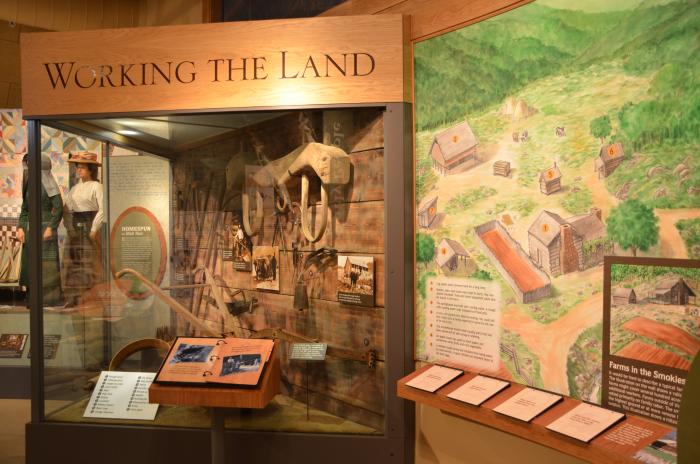 For a little outdoor historic fun, you can also venture to several preserved farms and buildings throughout the National Park. One of the most popular and most easily accessible is the Oconaluftee Visitors Center in Cherokee. A great place for elk spotting, the Visitors Center is also home to Mountain Farm Museum. The outdoor museum consists of a restored log cabin, barn, apple house, springhouse and working blacksmith shop, all originally constructed in the 19th century.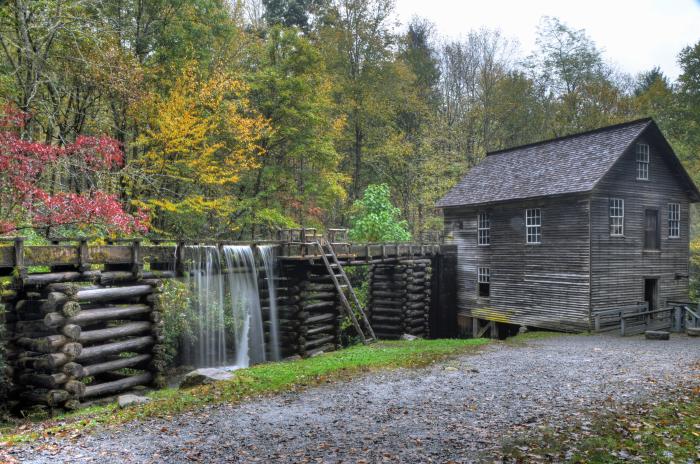 Just up the road from Oconaluftee, you can also explore Mingus Mill, a still-working grist mill built in 1886. The mill uses a water-powered turbine instead of a water wheel to power all of the machinery in the building. Although the mill is open year round to explore the exterior, from mid-March through mid-November you can view a live demonstration of Mingus in action from 9:00 AM - 5:00 PM..
Want to explore some of Bryson City's other budget-friendly adventures? We've compiled a full list of free and wallet-friendly ideas, here: https://www.explorebrysoncity.com/plan-your-visit/trip-ideas/free-things-to-do
Ready to start booking your stay? Search for accommodations that fit your budget, here: https://www.explorebrysoncity.com/places-to-stay/ or sign up for our e-news.