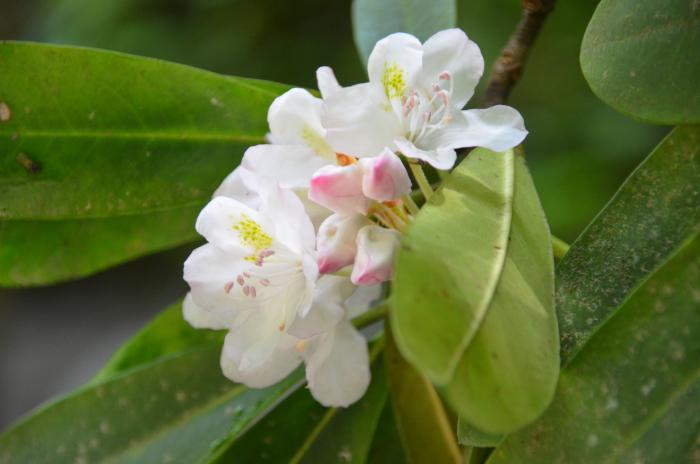 The Great Smoky Mountains are truly a sight to behold. With towering trees, bustling waterways and rolling mountainsides, it is truly a shining example of nature's beauty. Adding to that are more than 1,500 species of flowering plants, dotting this vast landscape with vibrant hues and earning our backyard the nickname of Wildflower National Park. No matter what time of year you visit, you'll find unique, blooming flowers on your adventures - even in the winter months! Regardless of the season, two of the best places to view these blooms near Bryson City are Deep Creek, just a mile from downtown, and the Oconaluftee Visitors Center in Cherokee. Prepare for your wildflower walk and learn what to spot and when with our handy guide.
Spot Spring Blooming Beauties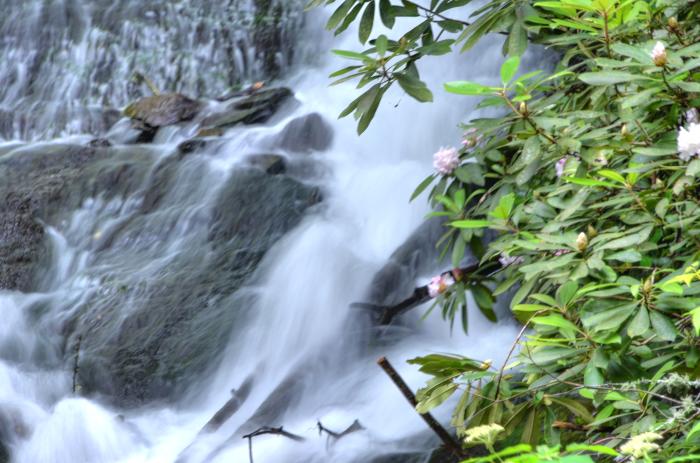 Our best season to enjoy the rich diversity of Smoky Mountain wildflowers is by far the spring. As nature rejuvenates from its winter slumber, budding ephemerals begin to poke out of the rich soil, soaking in every ray of sunlight before the trees above sprout vibrant new leaves. Mid-to-late April is the best time to see these blooms, but they start appearing as early as late February. A short-lived flower species, ephemerals only appear for roughly two months before retreating until next spring. A week-long Wildflower Pilgrimage is hosted in deep regions of the National Park to recognize this peak season for blooms.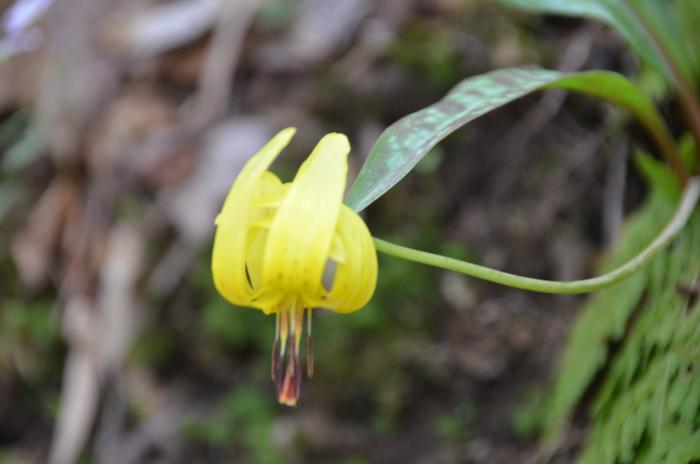 Spring ephemerals that bloom in the Smokies include, but are not limited to:
Trillium (10 different species of this flower are found in the Smokies)
Lady slipper orchids
Showy orchis
Crested dwarf iris
Fire pink
Bleeding heart
Little brown jugs
See Sensational Summer Blossoms Thrive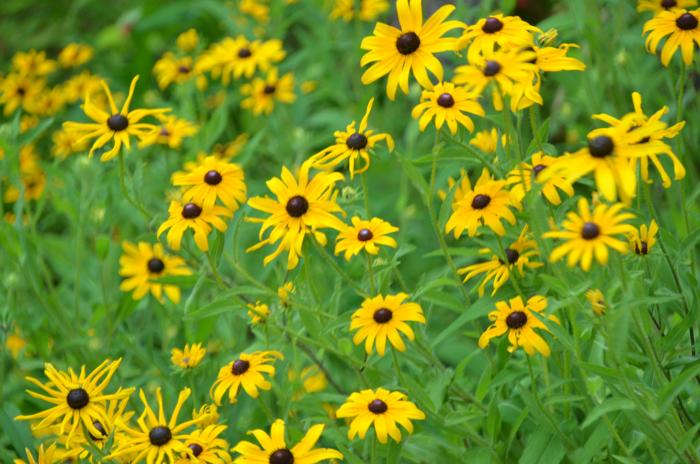 The magic of Smokies wildflowers only grows as spring shifts to summer. After a fond farewell to spring ephemerals, summer wildflowers quickly grow into a brilliant display. Most notably, mountain laurels, rhododendrons and flame azaleas bud and bloom from May through July creating a rainbow of colors along the mountainsides. One wonderful way to see this flora is by embarking on any Carolina Bound Adventures guided excursion! Owner and tour guide Mark Van Osdal is a Smoky Mountains Wildflower pro, offering unique tidbits and information about whatever is growing on his many exciting tours.
Summer blooms include, but are not limited to:
Red cardinal flowers
Pink turtleheads
Turk's cap lily
Small purple-fringed orchids
Black-eyed Susans
Goldenrods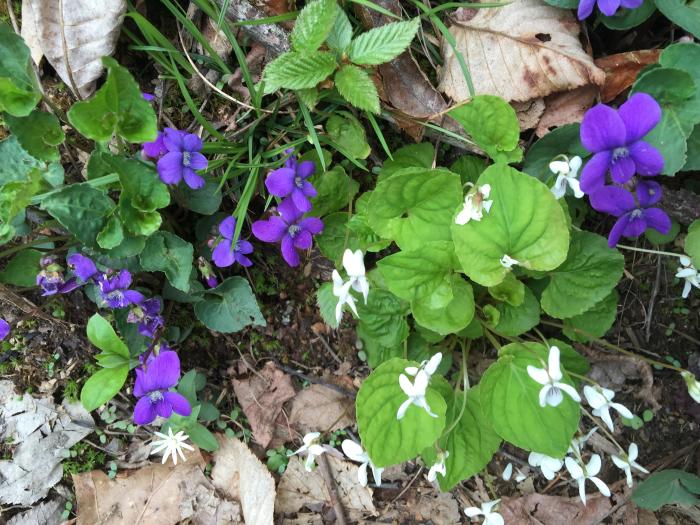 Awe at Our Autumnal Glory
Is there anything better than basking in the vibrancy and color of fall in the Smokies? Our dense stretches of towering trees make us a haven for foliage enthusiasts. Trees, shrubs and other plants shed their leaves at various times throughout the months of fall. We rounded up all the leaf-peeping tips and tricks you need to know in our fall foliage guide. In addition to basking in the beauty of red, orange and yellow falling leaves, you can also spot a few species of wildflowers on your trek!
Fall flowers can include, but are not limited to:
Evening primrose
Golden aster
St. Johns Wort
Wild Aster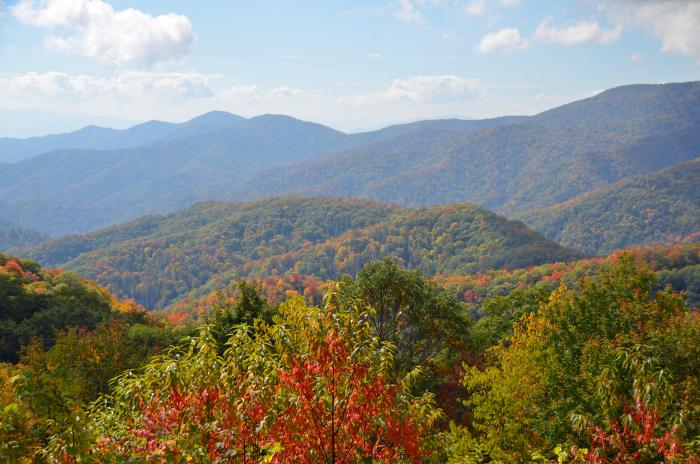 Wander Through Winter Wonderlands
Winter is a calm season for our mountains and their flora and foliage, however, there are still some plants you can spot. Hepaticas and ephemerals begin their initial reappearances in February, marking the soon-coming spring. Certain trees and shrubs retain their foliage in the cooler months too, as do the yellow blooms of witch hazel, which can be spotted from October to January.
The Great Smoky Mountains are a paradise for floral enthusiasts. Come back each season and we guarantee you will always find a reason to be amazed by our flowering plants! As you explore and hunt for your favorite wildflowers along the trails of Deep Creek, Oconaluftee and beyond, be sure to stop and snap photos along the way and tag us. If there's anything that we love to see, it's our mountainsides bursting with rhododendrons, azaleas and more.